About
The birthplace
of the fairy tale
"The Tongue-Cut Sparrow"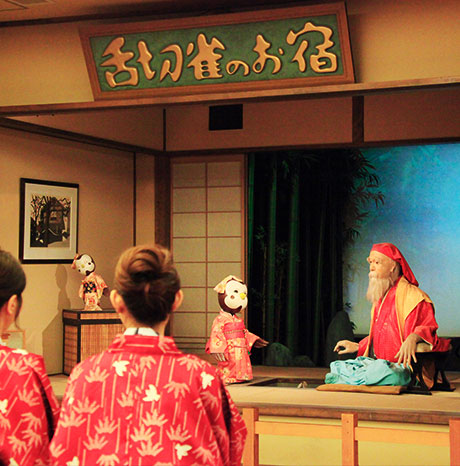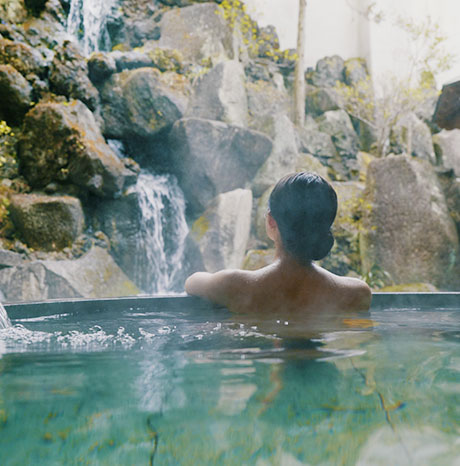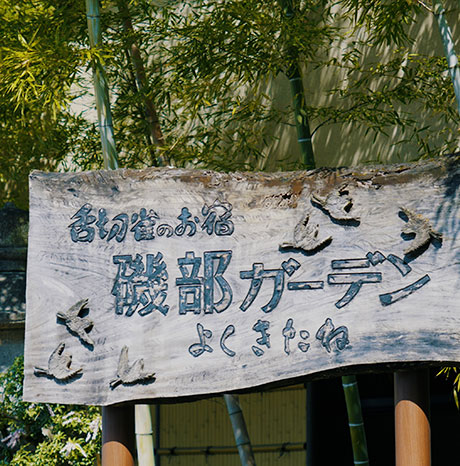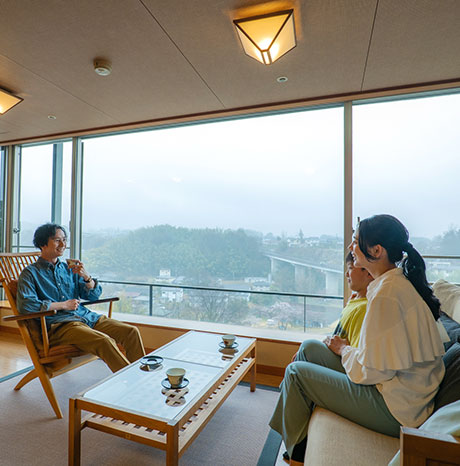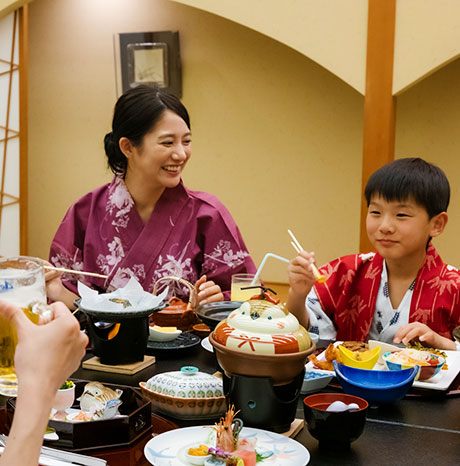 Isobe Hot Spring, known as the birthplace of "The Tongue-Cut Sparrow," a story passed down in Japan since antiquity.
This is the story of an old man who, taking pity on a little sparrow whose tongue was cut by an old woman, visits the inn of the Tongue-Cut Sparrow and receives a wholehearted welcome from the sparrows.
Today, just as the sparrows wholeheartedly welcomed the old man, every member of our staff welcomes our guests with a smile and sincere hospitality.
We will do our utmost to ensure that your time at the Inn of the Tongue-Cut Sparrow is delightful and satisfying.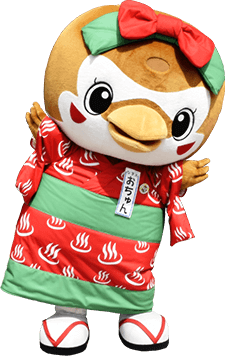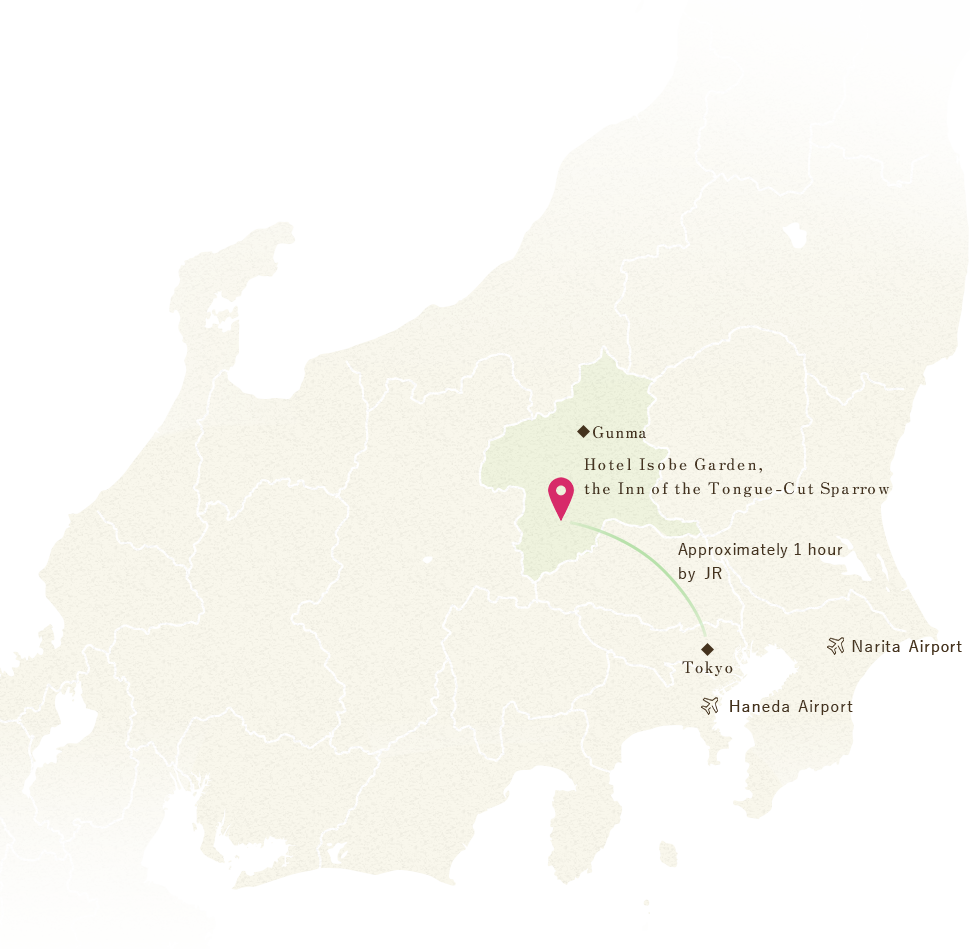 A hot spring resort about one hour from Tokyo
It takes roughly 1 hour from Tokyo via JR trains. Our hotel is located a 5-minute walk from JR Isobe Station. Here, take in the lush natural scenery surrounded by the majestic peaks of Gunma.
The Inn of the Tongue-Cut Sparrow
The Hospitality of
Hotel Isobe Garden
Cuisine
Here in Gunma, fresh and vibrant produce such as mountain herbs, vegetables, and fruit are harvested at their peak each season. Livestock farming thrives here as well, meaning you can savor the finest Joshu beef.
We bring out the best of the produce of Gunma to serve our guests meticulously crafted meals.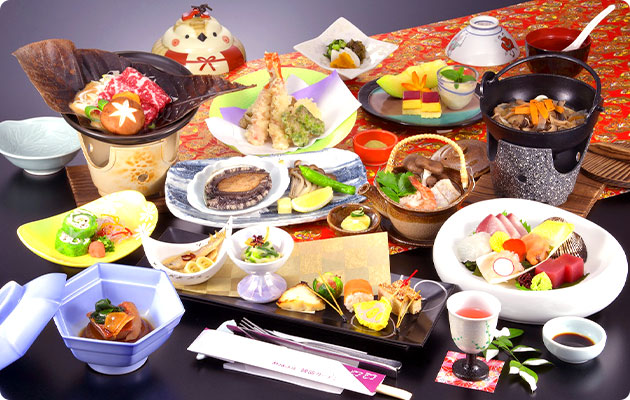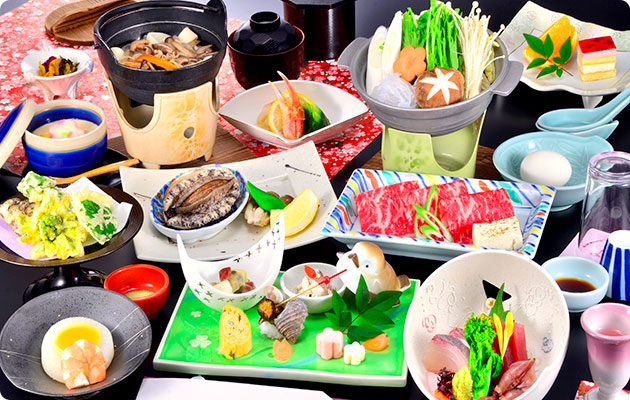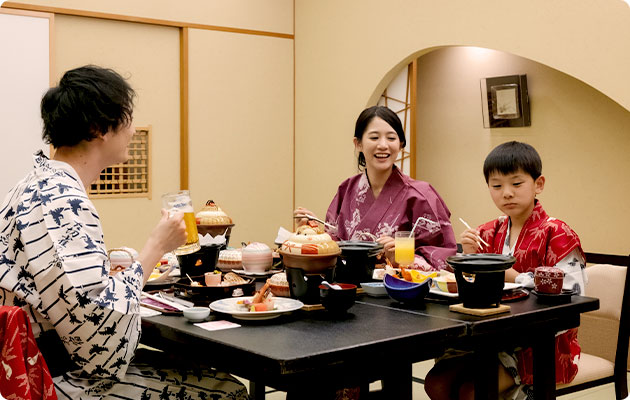 Dinner
A selective Japanese meal set. Savor the gentle seasonings of Japan.
*The photograph is a sample. Content of meals changes depending on the season and plan.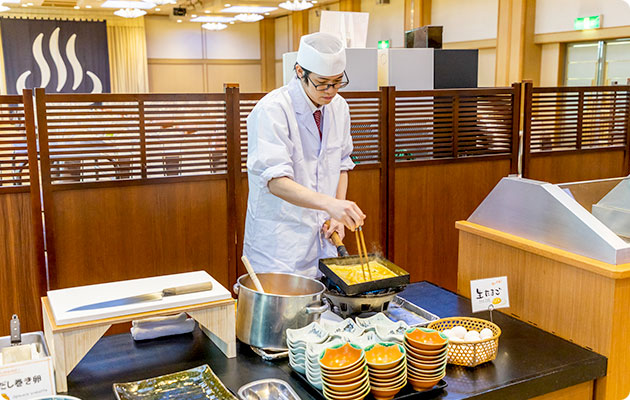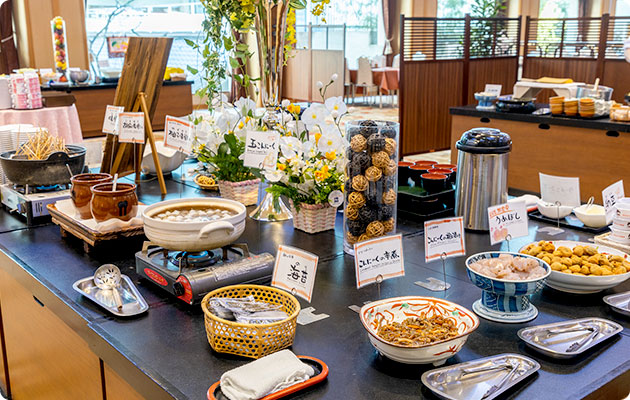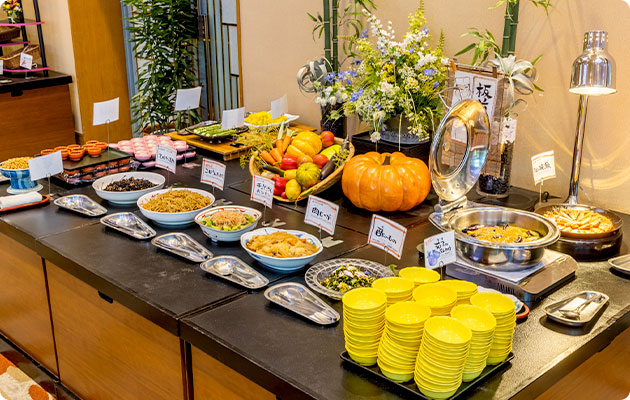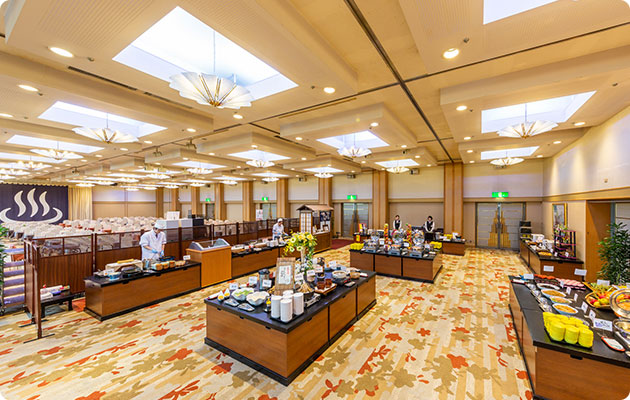 Breakfast Buffet
At our hotel, we focus on breakfast to ensure that our guests start their day right.
We offer a wide variety of dishes featuring local, seasonal vegetables and local cuisine, so you'll want to come hungry.
Hot Spring
Isobe Hot Spring is regarded as a "beautifying hot spring" that will make skin silky smooth. Enjoy two different communal bathing areas.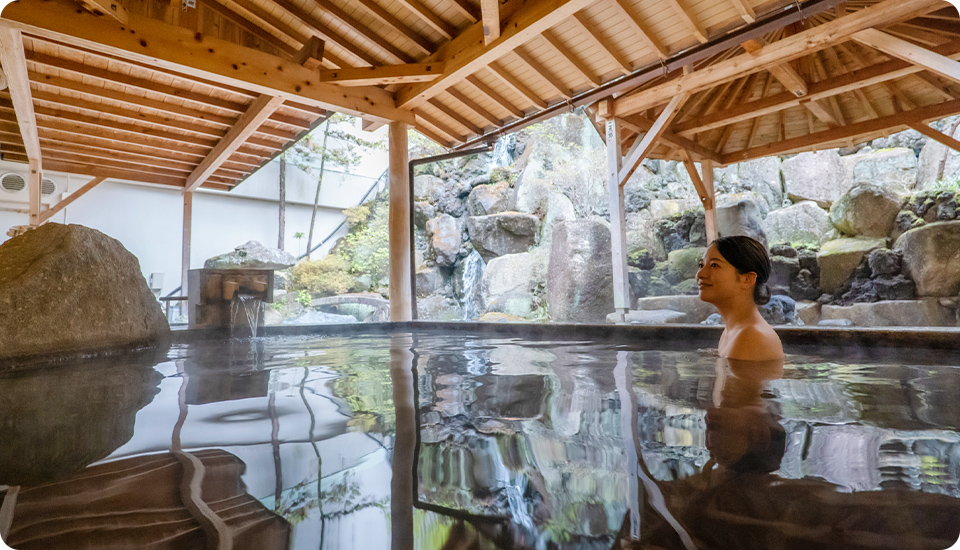 Women's Baths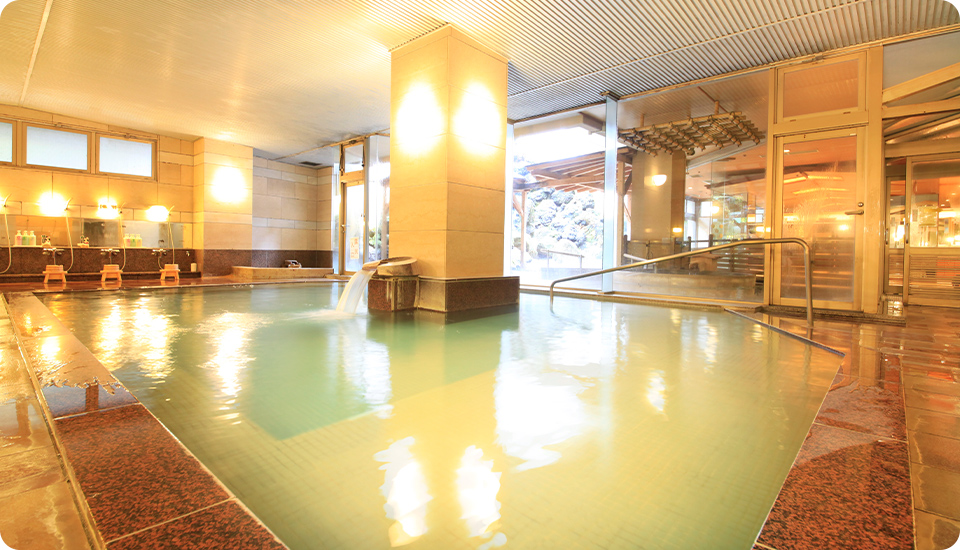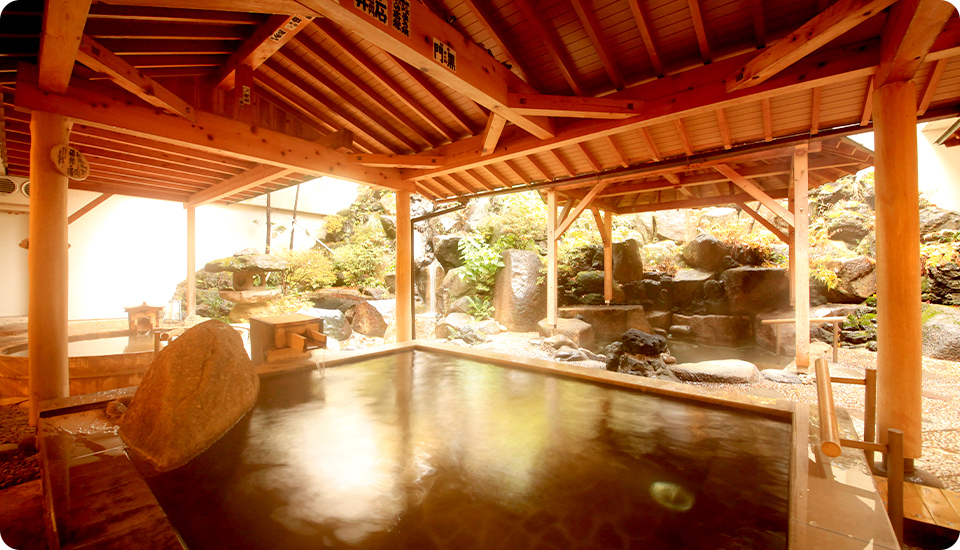 Men's Baths
1F
Immerse Yourself in a Variety of Baths
Rakusui no Yu
Rakusui no Yu is a communal bathing area located on the first floor. This place of healing offers an adjacent open-air bath, fragrant cypress baths, a rustic stone bath, and more for a total of 6 baths for men and women.
These spacious baths let you enjoy bathing like a sparrow frolicking in the hot springs.
| | |
| --- | --- |
| Hours | 5:00 a.m. to 12:00 a.m. |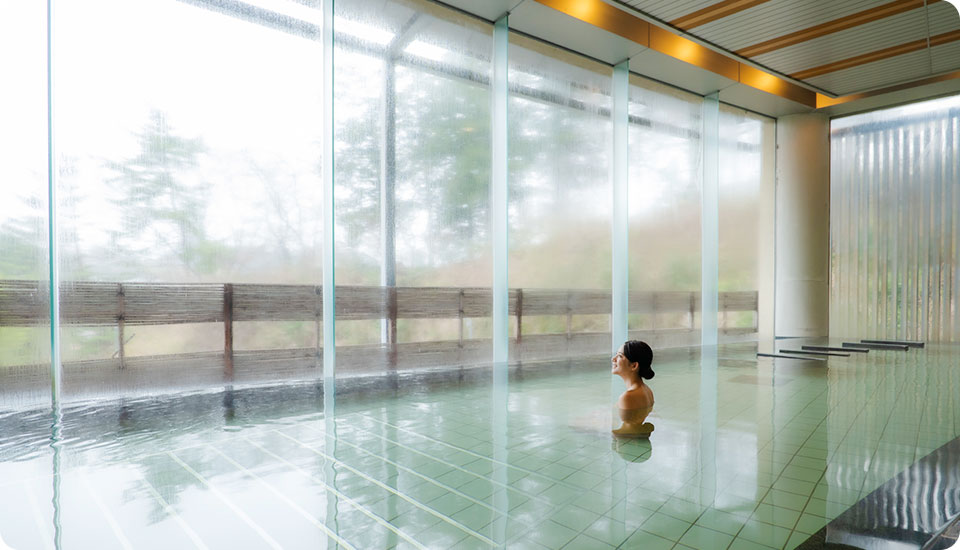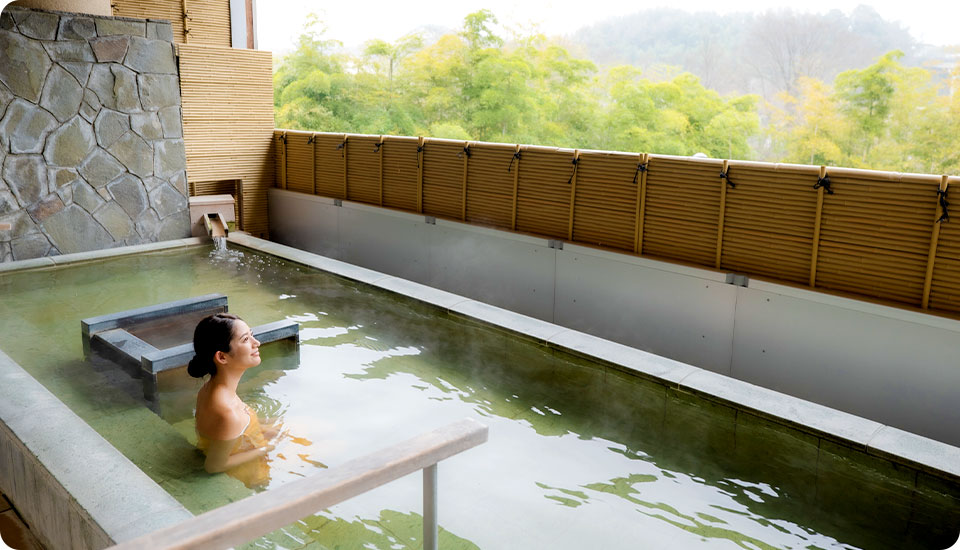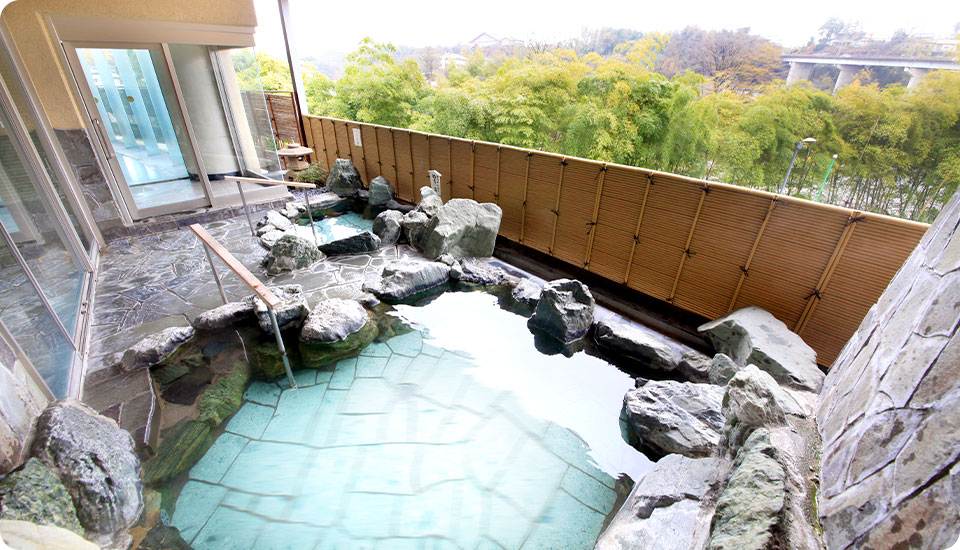 2F
Take in Breathtaking Views
Rakusan no Yu
Overlooking the pristine Usui River is Rakusan no Yu. Aisai Bridge (Kyosai Bridge), which spans a waterfall to connect the men's and women's baths, was built to resemble a bridge inside the hot springs. Relax the body and mind in a bath offering a stunning view.
Hours
Hot spring:
5:00 a.m. to 12:00 a.m. /
Sauna:
3:00 p.m. to 12:00 a.m.
Rooms
We offer a variety of mostly Japanese-style rooms that guests may choose according to their needs. All rooms come with Wi-Fi.
Room Type
LUXZAN Special Room
with Open-Air Bath

LUXZAN Japanese Room,
12.5 tatami +
6 tatami

LUXSUI Japanese/
Western-Style Room
with Open-Air Bath

LUXSUI Japanese-Style
Room with
Open-Air Bath

LUXFU Japanese/
Western-Style Room

LUXFU Japanese Room,
12.5 tatami

LUXTIKU Japanese Room,
10 tatami+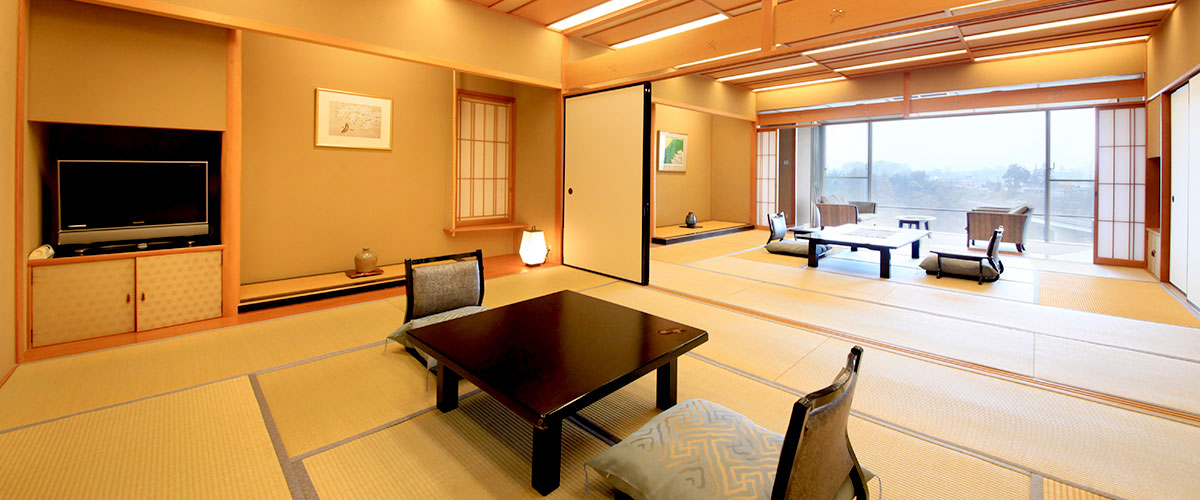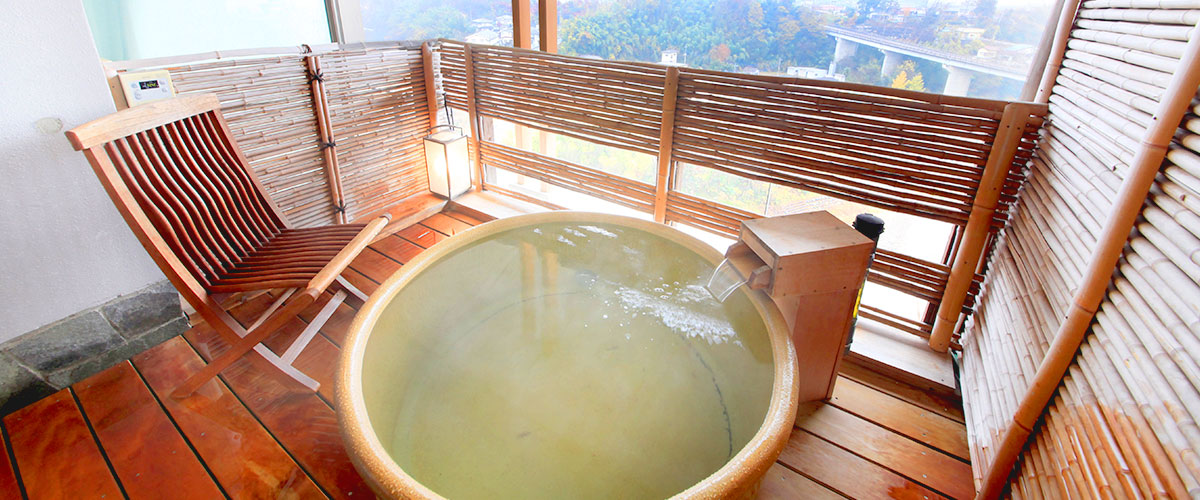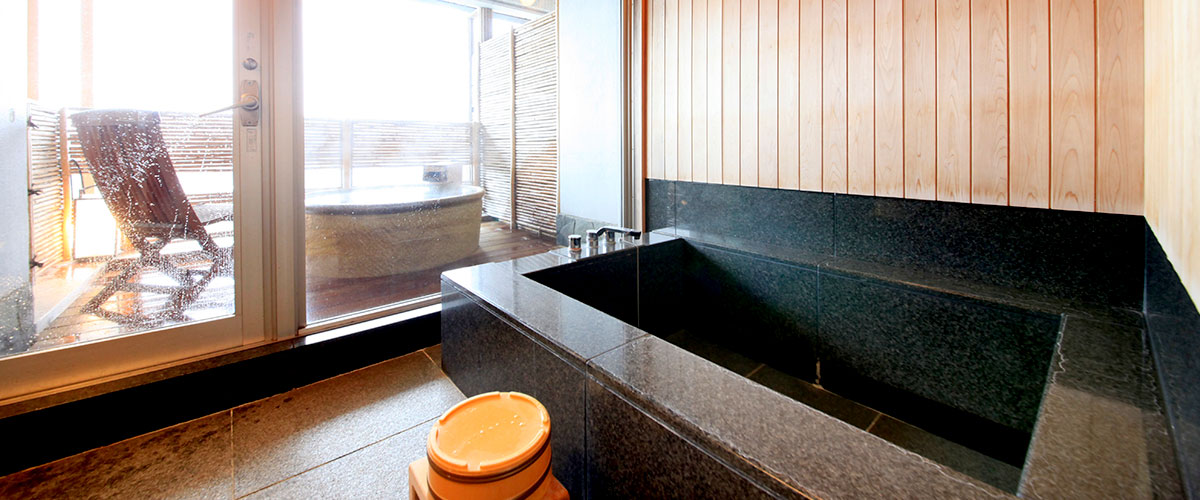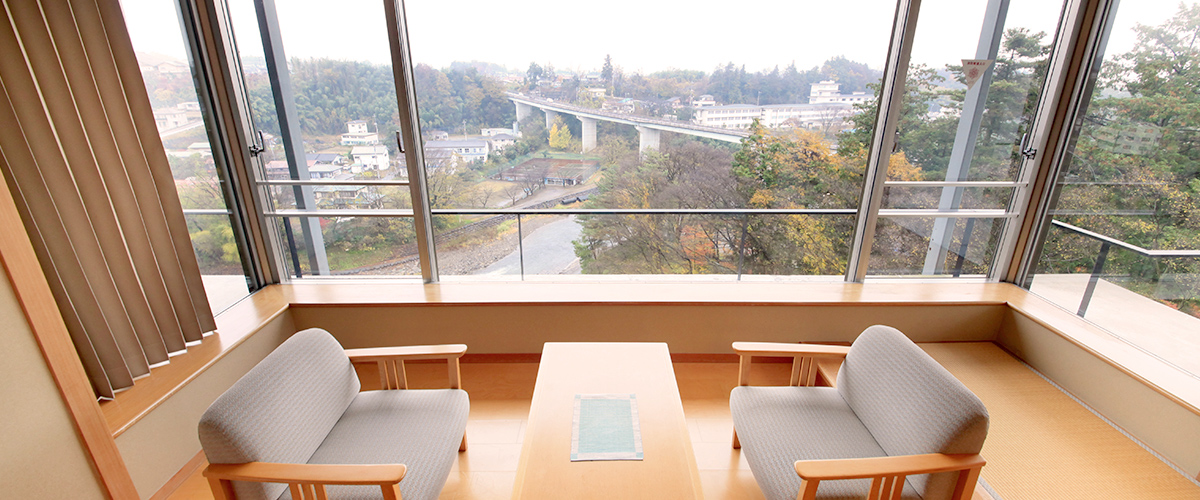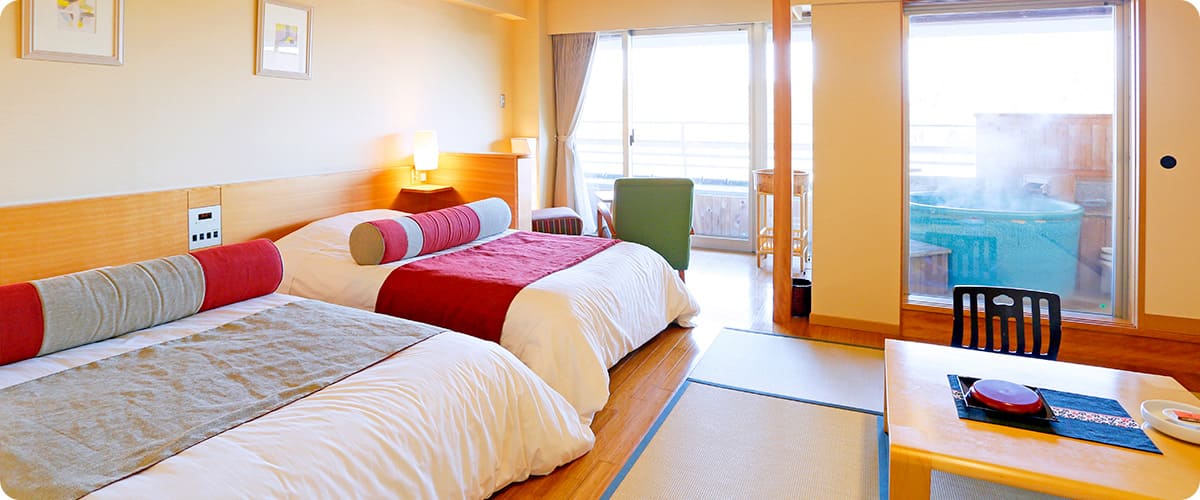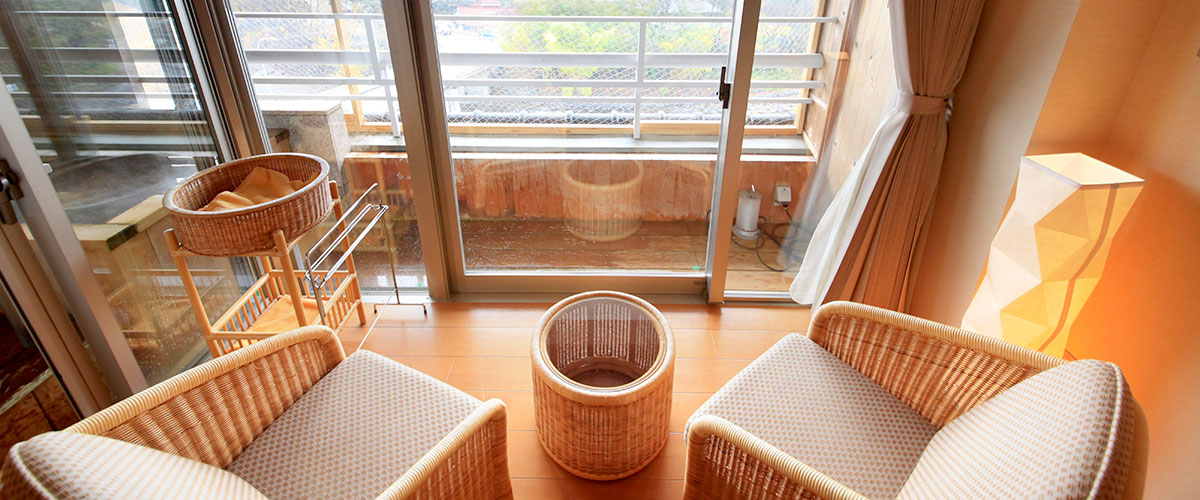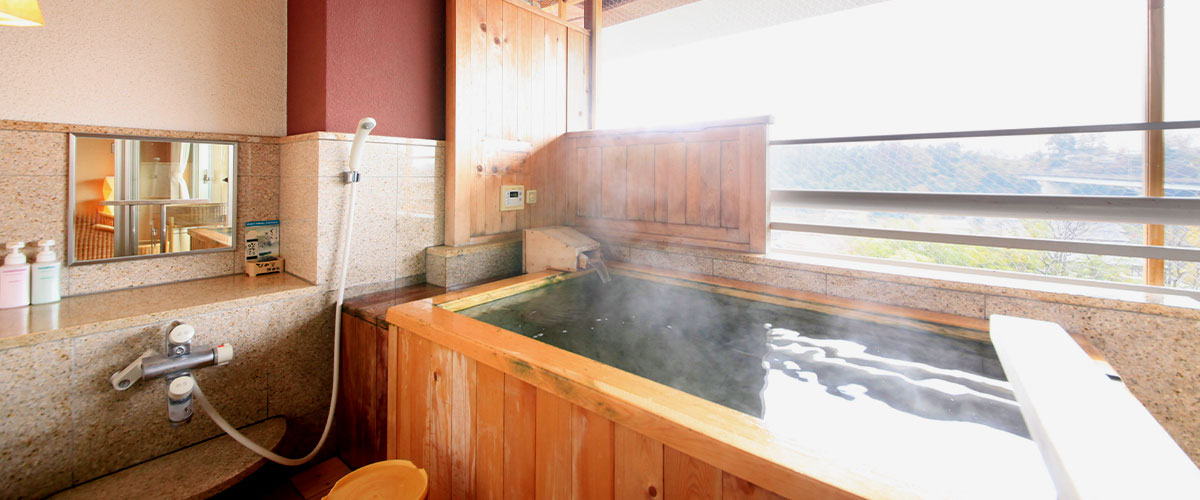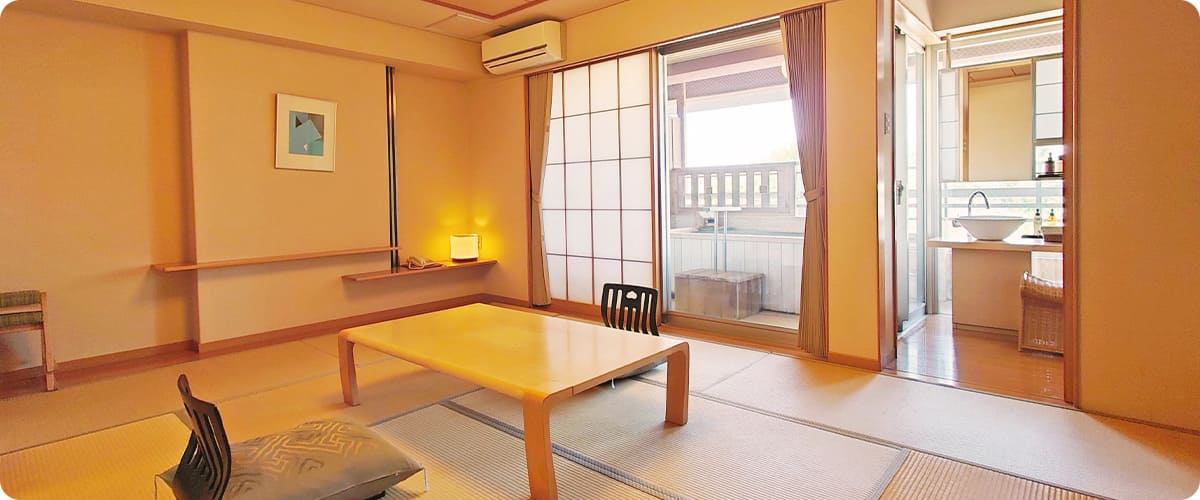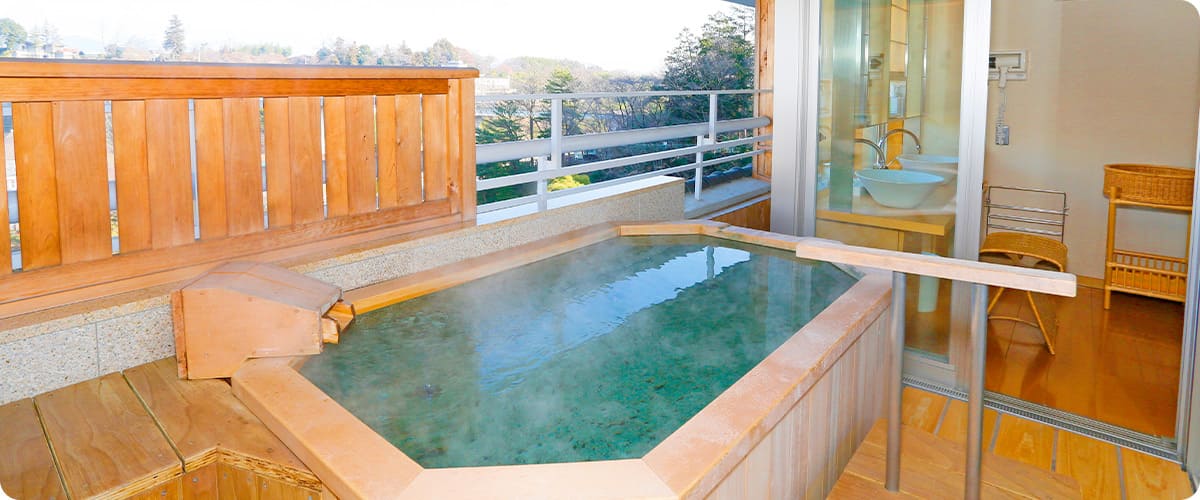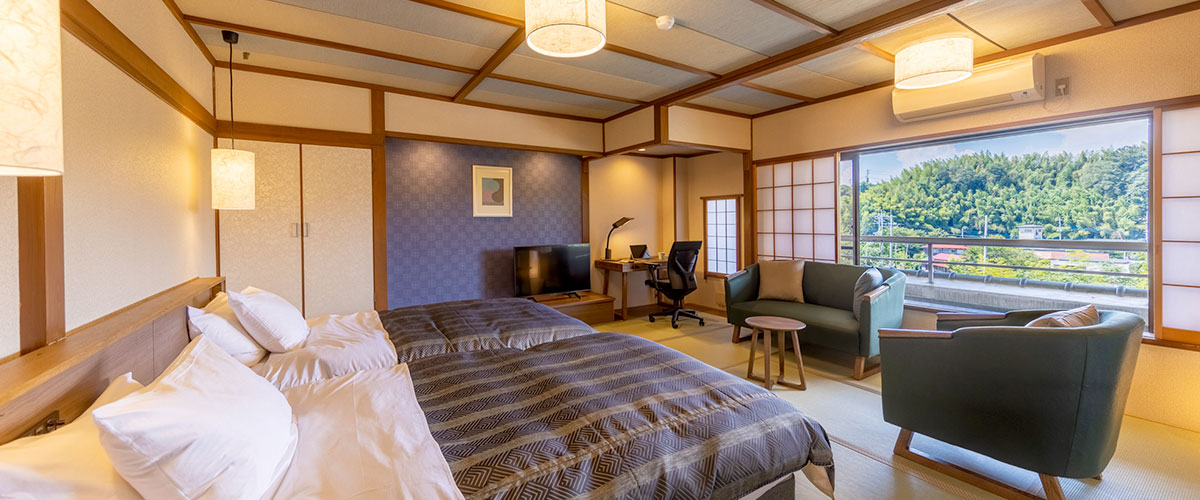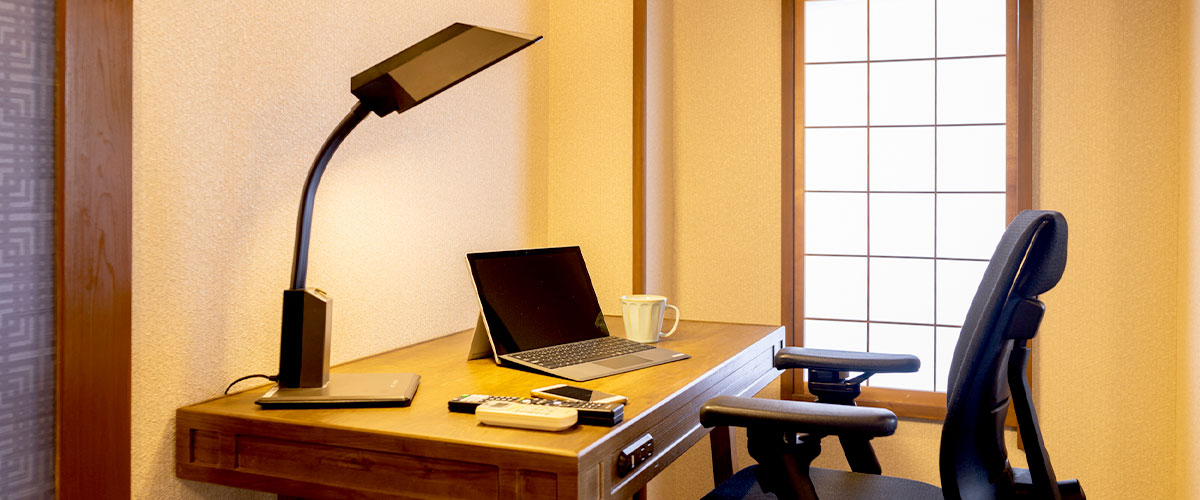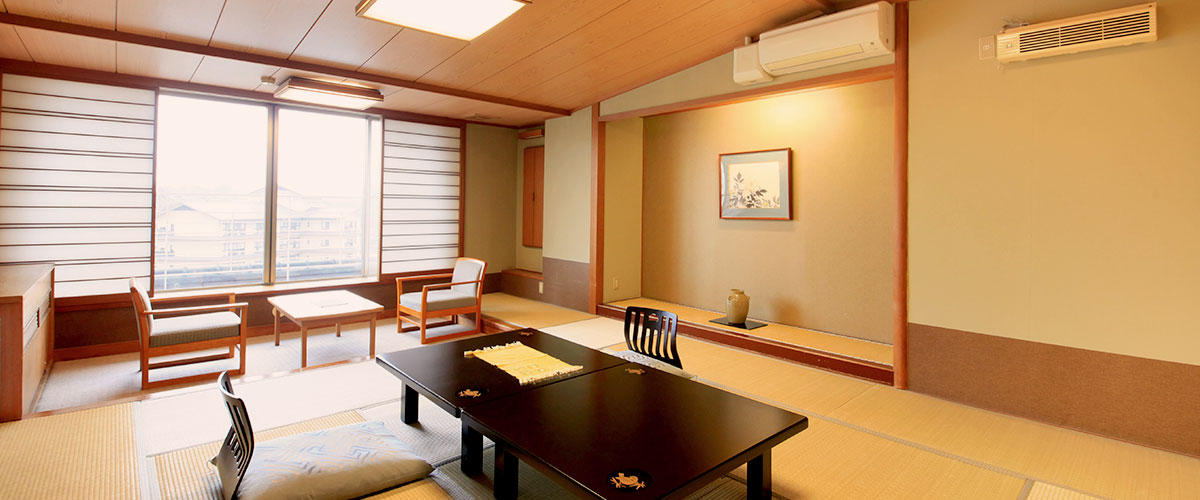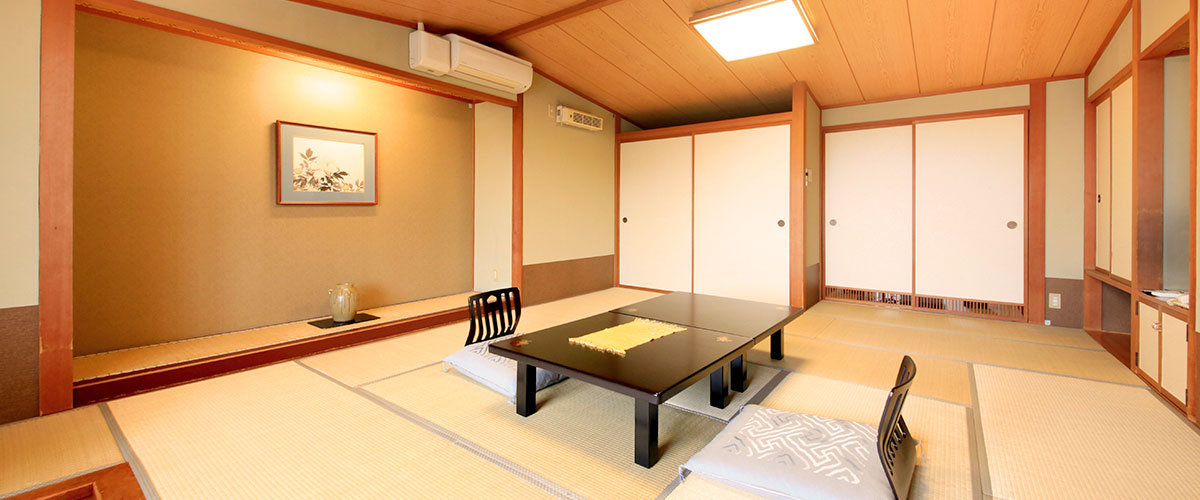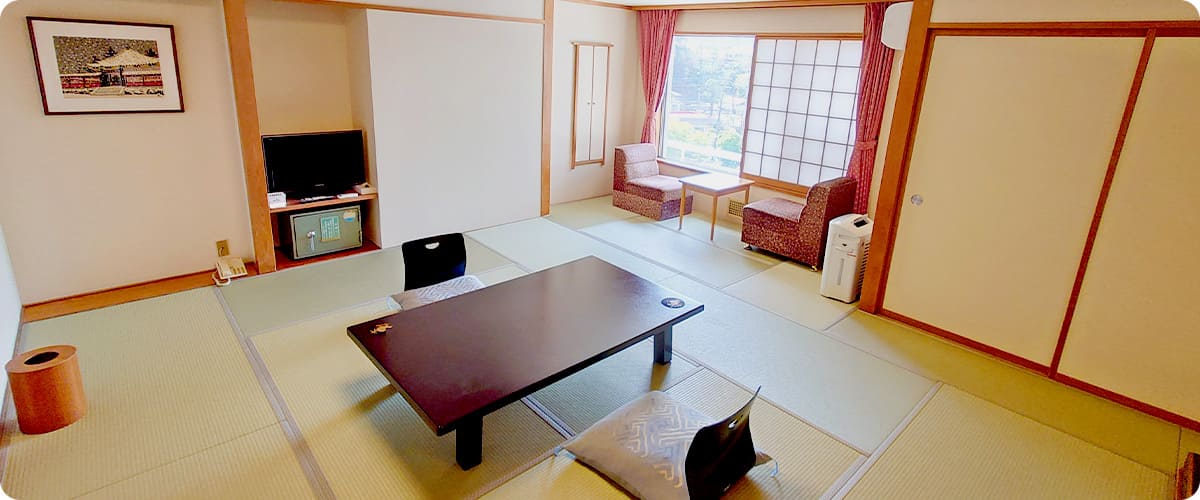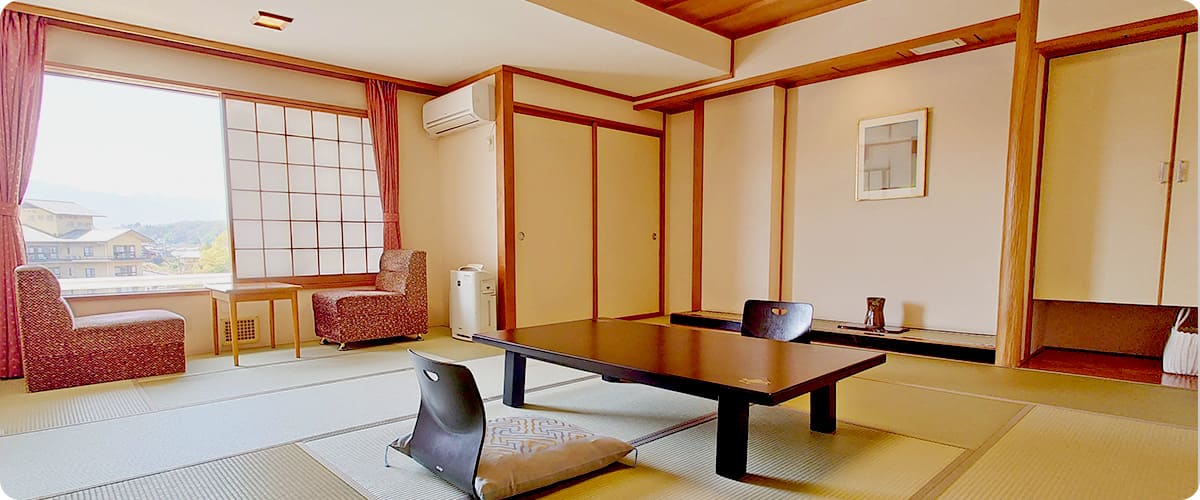 Sightseeing
Golf

Annaka

Tomioka

Kanra/Shimonita

Takasaki/Maebashi/
Fujioka

to Karuizawa
Access
A 5-minute
walk from
Isobe Station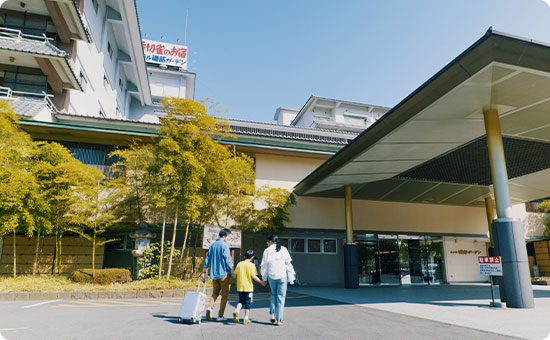 1-12-5 Isobe, Annaka-shi, Gunma, 379-0127
TEL:
+81-27-385-0085
FAX : +81-27-385-0055
From the Airport
Narita Airport
Approximately 50 minutes
by JR
Tokyo Station
Approximately 50 minutes
on the Joetsu Shinkansen
Takasaki Station
Approximately 18 minutes
on the Shin'etsu Main Line
Isobe Station
Approximately 5 minutes
on foot

Haneda Airport
Approximately 30 minutes
by JR
Tokyo Station
Approximately 1 hour and 4 minutes
on the Tohoku Shinkansen
Annaka-Haruna Station
Approximately 20 minutes
by taxi

Facilities
Free Wi-Fi

Credit cards
accepted
Check-In/Check-Out
Check-in: 3:00 p.m. /
Check-out: 10:00 a.m.
(may differ depending on the accommodation plan)
Credit Cards
JCB / VISA / Master / AMEX / UC / DC / UFJ
Borrowable Items
Free: Nail clippers, thermometer, iron, smartphone charger, desk lamp, wheelchair, ice bag